Karen Sussan, LMHC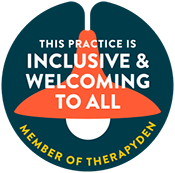 Research shows that the relationship between a client and a therapist is key for successful psychotherapy. So, here is a little bit more about me!
I pursued psychotherapy during my college years, and it helped me transition into early adulthood. As I increased my understanding of myself and my relationships, I started making better choices and improving many facets of my life. Psychotherapy was so life-transforming for me that I resolved to become a psychotherapist. In my training, I took a holistic approach that reflected my values about our common humanity. After nearly 30 years, this view remains central to my work. I believe we are each unique, endowed with power to heal, and that therapy can be a conduit for transformation and change for a more fulfilling life. I love empowering folks to find solutions and solve problems!
I recently retired from the behavioral medical team at Helen Hayes, a rehabilitation hospital. There, I was dedicated primarily to the traumatic brain injury (TBI) unit, working with people who sustained traumatic brain injuries and their families. My practice now includes supportive psychotherapy for those with chronic medical conditions including strokes, spinal cord, or brain injuries. As a former patient adjusts to life anew, I also offer support to loved ones striving to cope with a "new normal."
When I am not practicing psychotherapy, I enjoy time with my family. I love to swim, do tai chi, meditate, and sing. I am inspired by our mellow, orange tabby cat, Dylan.
Now that you know more about me, if you think I might be a good fit for helping you make changes and grow, I invite you to contact me to talk and arrange for an initial appointment.